CPAR Election day: Wednesday August 29th: These applicants have been approved by the 2018 Credentials committee. PLEASE VOTE: 40 positive Member votes will be required to have 30%.
BALLOT 2018 PROXY ELECTION -If you are not able to vote use a PROXY
Please return Ballots to: CPAR OFFICE in Clovis or the Kiva Realty office in Portales or submit votes via email to: cpar.realtors@gmail.com
---
Know who you are voting for:
3 Director Positions open (2 year terms)
Applicants:
James "Wes" Graham
James McElroy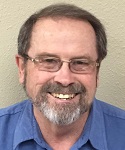 Melissa Widner
President elect (2 year term)
Applicant:
Gayla Brumfield
State Representative (2 year term)
Applicant:
Coletta Ray
---
Voting Deadline August 29, 2018
---
Just a reminder that even though these members are running unopposed, we still need everyone's vote! The election will be held August 29th with two voting locations. Kiva Realty in Portales and the Board Office in Clovis. The ballots are available on our website and here in the board office if anyone needs the Proxy ballot or Absentee ballot.
Up for election are:
Gayla Brumfield – President Elect.
Wes Graham – Director
Jim McElroy – Director
Melissa Widner – Director
Also, we have Colletta as our candidate for State Director.