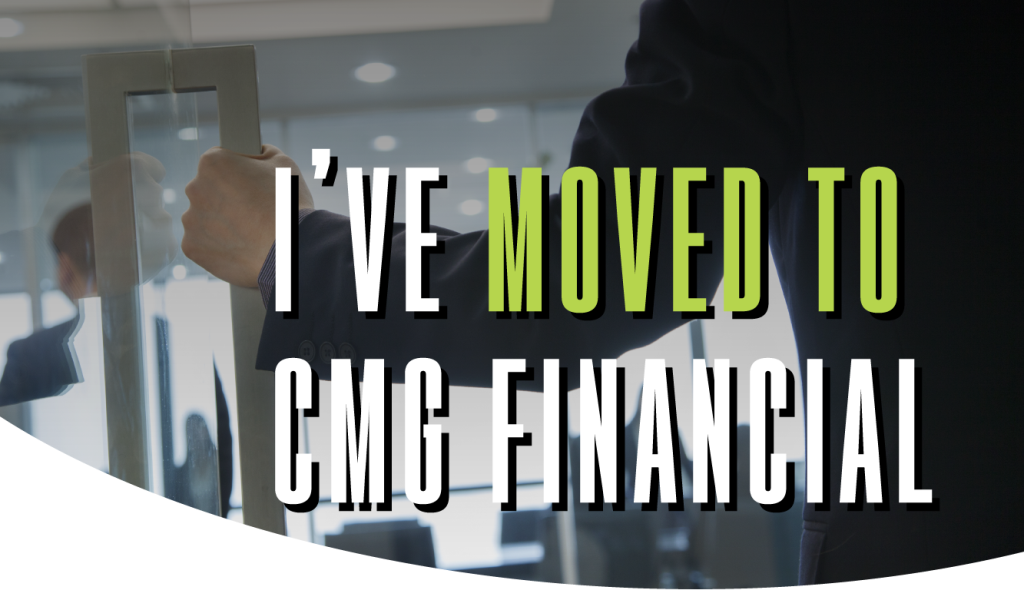 Experience Extraordinary!
As a direct Fannie Mae and Freddie Mac Seller-Servicer, approved Ginnie Mae Issuer, and with a near nationwide presence, CMG Financial is widely known for responsible lending practices, product innovation, consumer advocacy, and operational agility.
The CMG Difference.
At CMG Financial, we know that buying a home is one of the largest investments most Americans will make in a lifetime. Guided by integrity and driven by a passion for providing outstanding customer service, the company operates differently then most firms in the industry. We understand that no two households are the same and the needs of each household are as unique as a fingerprint. From the very first consultation to the closing of your loan, my team of skilled, passionate professionals and I are dedicated to delivering the right loans, for the right reasons, in a way that exceeds expectations.
Comprehensive products, including Conventional, FHA, HARP, VA, and USDA
Local, experienced and able to lead you from start to finish
In-house underwriting
Timely and efficient closings

Sincerely,
Tammy Bass
NMLS# 352228
Loan Officer | 086 – Albuquerque/Las Cruces/Roswell NM Retail
Mobile: (575) 799-6613
Branch NMLS#1617228 7007 Wyoming Blvd NE Suite F-5 | Albuquerque, NM 87109